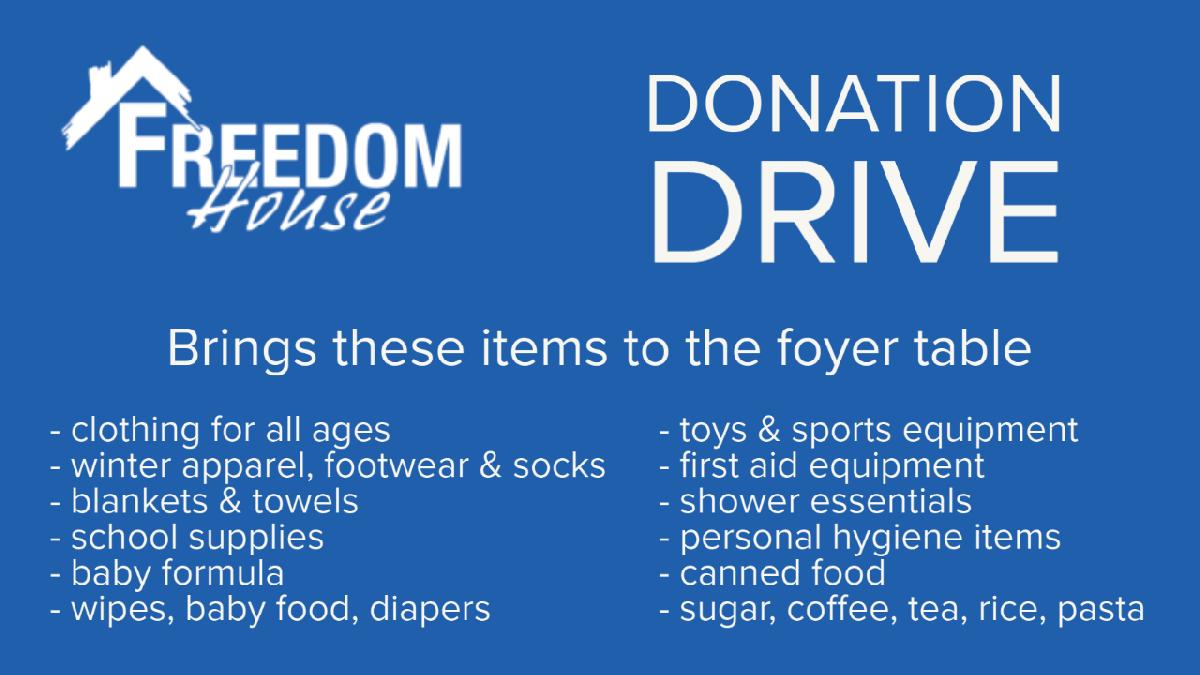 This downtown ministry of our MB Conference is collecting donations for the less fortunate in our city. Please see the bin in the foyer and give as God blesses you. Please contact Amilia Choi for more information and details.
Freedom House was formerly called Walls of Freedom and we did a "new mom" basket drive for them a couple of years ago.
Here are some items they are looking for:
- clothing for all ages
- winter apparel, footwear & socks
- blankets & towels
- school supplies
- baby formula
- wipes, baby food, diapers
- toys & sports equipment
- first aid equipment
- shower essentials
- personal hygiene items
- canned food
- sugar, coffee, tea, rice, pasta
Copyright &copy 2022 ChurchTrac Software, Inc.