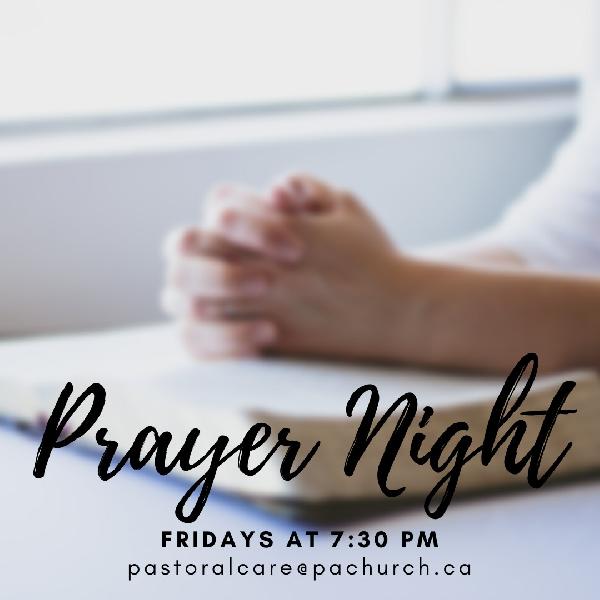 Please join us to pray for our church and community on Fridays at 7:30pm. Please click here to join via Zoom. You can also call in with your phone to 204.272.7920 and when prompted enter the meeting ID 859 5515 4680. This link and meeting ID are valid each Friday at 7:30pm until the new year.
If you have a prayer request please click on the "Connection Card" in Church Connect or email pastoralcare@pachurch.ca or call the prayer line at 204.774.4414 ext 5.

Copyright &copy 2022 ChurchTrac Software, Inc.